CaluTech UV Air Clarifiers
Why CaluTech UV Air Purifiers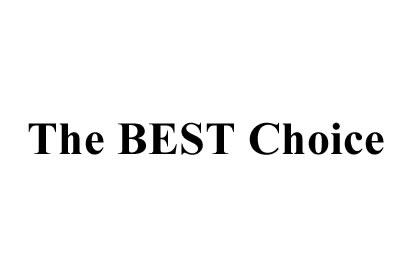 CaluTech UV products are mainly HVAC products that are made to produce results, and fast. There are imitations out there but their cheap components will never be able to compete with the quality of CaluTech manufactured UV light air systems. These other HVAC UV air purification systems that have decided to copy our success and make near carbon copies are producing products that will fail shortly after you buy them. In addition, 95% of them aren't even 3rd party certified by an OSHA Nationally Recognized Testing Laboratory (NRTL/C) who verify the product is certified to US or Canada Standards for electrical safety, electrical shock hazard, and fire hazard.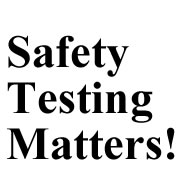 Do you really want to connect high voltage electricity to a commonly home made air purification system in your home, or in your office? We have acquired many similar ultraviolet light products over the years and you would not believe the way these air purifiers are put together. Some of them have wires literally falling out of the connectors, and these are high voltage wires, ready to ignite an electrical fire.
At CaluTech we build quality. We follow a quality system and our Blue UV series ultraviolet air purification systems were certified to both United States and Canada standards back in 2005, which means they went through severe testing in a controlled laboratory environment to ensure they met the standards in place by the US and Canadian Government. In other words, this product testing verifies safety, so our products don't burn down your house or cause you or someone in your home to be electrocuted. It is risky business when you buy completely unregulated products. Something to keep in mind, whether you're looking at air purifiers or anything else.
With our type of product there's more than just electrical inspection and high voltage testing. There's also ozone level testing for NRTL/C (breathing in ozone causes permanent lung damage) and heat oven testing. The ozone test verifies that the UV bulbs do not produce any high level ozone so they can be considered ozone free. An uncertified product can use any cheap UV bulb and send it right to your doorstep, ozone or not. You most likely wouldn't know the difference, even if they claimed it wasn't an ozone producing air purifier. They look the same as ozone free UV bulbs. Without certification testing under NRTL/C there is no guarantee at all. Believe it or not, some companies will try to sell you the ozone air purifiers and even tell you that they are ozone air purifiers that are good for you. It's gotten so bad one state in the USA finally approved a ban on them. The sellers will tell you they're the best way to purify your air, because that's what they sell. Why would they say they're actually bad for you? If they did that they'd be out of business. But look here to see what a lot of State health deparments have to say. The sad part is that many people buy these ionic and ozone machines to help themselves, or their children, with breathing problems. Our opinion? Save your money.
As mentioned earlier, there's also a heat oven test when a product like ours gets certified. The heat test basically bakes the unit like a cake in an oven, while the UV system is on. Why? Because these products are mounted right on furnaces, there's a lot of heat there. This heat test the labs do verifies the product can withstand the extreme conditions, and still operate normally.
CaluTech is a household name in many states today, but this may be your first visit, and the first time you've heard of us. We're growing larger every year because we're a trusted company. CaluTech will not steer you the wrong way, CaluTech will give you what you pay for, everytime, and you can purchase our UV products worry free.